Erica Hill West:  I'm a Loan Officer with Lending Path Mortgage and my job is to look after you, the borrower, through all aspects of the mortgage process from the loan application to the closing table. As a big believer in customer service, I support being the primary source of contact in a transaction. I'm no stranger to the mortgage industry, having spent over a decade as a licensed loan originator helping countless customers achieve the dream of homeownership.​
When I'm not busy helping people become homeowners, I enjoy spending time at home with my husband and three sons (Lorick (6), John Francis (5), Hill (2). We delight in spoiling our dog, Roscoe and cat, Hemingway and count down the days each year until we can spend our weekends on Lake Murray. I am a huge sucker for true crime podcasts and love a good, long walk to unwind from a stressful day. And yes, everyday is somewhat stressful with a house full of boys (thankfully, no ER trips so far- KNOCK ON WOOD). You can reach me at erica@lendingpathmortgage.com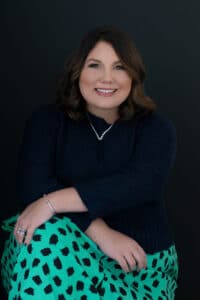 My name is John Hinks Jr. and I love the mortgage business!
Through the 33 years we have been in business, we are always looking to improve our processing and customer service. My goal is to help the client make the home buying process an enjoyable one.
My father started this company in 1983. When visiting the office as a kid, I remember the days of handwritten loan applications and sending loan packages by FedEx. But the one thing that never changed was fitting the client with the right program so that they can see success in the future.
When I am not saving the world one mortgage at a time, I love cooking BBQ and my Ron Swanson's Meat Tornado Chili that came in 2nd place at the 2012 Five Points Chili Cook off. My real passion is playing with my three children, Jack, Lucy, and Eleanor, and helping my wife at the farm shovel horse manure and muck stalls. ​
Outside of work and spending time with the family, my free time has been spent with helping friends create a dream called Camp Cole, a state-of-the-art facility specifically designed to be American Disability Approved. Email me at johnjr@lendingpathmortgage.com