We have an amazing story that goes with The POINT. Our station takes incredible pride in going the extra mile for our advertising partners.  You are part of our family.  Your success is our success.  If we can do something better----if we can do something creative, make a suggestion!
We're not the biggest---but nobody will work harder to stretch your dollars more than we will.  We have price points for all different size businesses.  We have major sponsorship available and we have starter packages.  Reach out and let us get creative with you.  We're eager to partner up.
Want to join our family?  Call me or email right now!  My number is 803-563-8558.  My email is [email protected].  Can't wait to hear from you!
Several years ago, we decided to advertise with The POINT and enjoyed a good bit of success, at least we thought. The last three years, we have advertised on The POINT and our success has been exponentially better. The growth of the station and Keven Cohen's endorsement has allowed us to see a tremendous return on our investment. Thank you Kev and thank you to The POINT.
When Burgin Roofing chooses to advertise with someone, we think of them as a partner. With Keven Cohen and The POINT, we've had tremendous success with our phones ringing with excellent leads---but more importantly, with The POINT, we know we have a partner who shares our philosophy of doing things the ethical and honest way. I highly recommend The POINT to others. Their listeners trust Keven and as a result, they believe in us.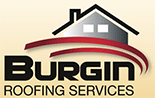 Stone Interiors has been advertising on Keven Cohen's programs for many years. As a local business owner and consumer, I value Keven's endorsements because he does not just take any business's money to promote them but makes sure the business is trustworthy and reliable. If Keven advertises a business, like Stone Interiors, you can be confident you are dealing with the best.

We have been using The Point Radio since 2017 and couldn't be happier. Kev has met with me each month to come up with new "fresh" ads to keep us relevant in the market. Every week we gain new customers that tell us they heard about us on The Point. Their pricing is very reasonable and the value is real. We even had a call in on Kev's show last fall, where we talked about our weekly value. The first week we did this, we sold the computer within 2 hours! Fran and Kev are both great people to work with and I look forward to a long partnership ahead.