Erica Hill West: The Branch Manager at Clear Mortgage who is dedicated to walking you through every step of the mortgage process with ease. With over a decade of experience as a licensed broker, Erica has helped countless customers secure their dream homes.
When she's not busy helping borrowers, she loves spending quality time with her husband, three adorable sons, and pet cat, Hemingway.
In the summers, she heads to Lake Murray, while in the fall, you can find her cheering on the Gamecocks at Williams- Brice Stadium. Erica is passionate about true crime podcasts and long walks that help her unwind after a busy day. If you're looking to embark on the homeownership journey or simply need a trusted advisor for your mortgage needs, you can count on Erica! Drop her a line at [email protected]!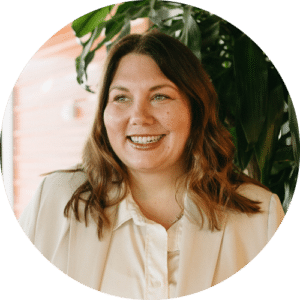 Meet Mary Gervais Brantley: a savvy loan officer with a passion for providing top-notch customer experiences. She didn't choose the mortgage industry - it chose her, and she fell head over heels for it. Mary Gervais knows her stuff when it comes to loan standards and laws, and loves educating her clients about homeownership.
When she's not helping people achieve their dream of homeownership, Mary Gervais spends her downtime with her furry companions and diving into the world of facial care. She dreams of one day having a homestead on an expansive plot of land with her partner Edwin. Don't hesitate to reach out to Mary Gervais for expert mortgage advice or simply to say hello at [email protected]. She'd love to get to know you!