The Rep!  South Carolina's only radio show with two sitting members of the General Assembly doing a live show and taking calls from listeners.  The Rep! is here for transparency and accountability.  Call in anytime from 9am-10am on Wednesday mornings at 803-799-TALK.
Micah Caskey calls Springdale, South Carolina, home. He grew up in the small town and, today, proudly serves in the state legislature.
Micah attended Lexington School District 2 schools.
The son of a small business owner, Micah started working long before he had a driver's license. Working in his father's locksmith shoptaught Micah that nothing in life is free — everything worth having has to be earned. Hard work matters. That work ethic helped him earn a full scholarship to the University of Florida.
After college, Micah spent the next several years as a combat engineer on active duty in the Marine Corps — rising to the rank of Captain. Micah commanded both company and platoon-sized units during his two combat tours of duty in Al Anbar Province, Iraq. Later, in 2009, Micah left law school for a year to continue his service to the country; during that year that he commanded a small team of specialized Marines in Helmand Province, Afghanistan.
Micah returned from Afghanistan and completed his law degree at the University of South Carolina. He also earned a Master's degree in International Business Administration in the #1-ranked International M.B.A. program at the University of South Carolina's Darla Moore School of Business.
Chris Wooten was born and raised in Greer SC.  He's been in public service in one form or another much of his adult life.  While serving as a US Marine, Chris was assigned Presidential Security Detail  for Presidents Ronald Reagan and George H. W.  Bush.
Prior to that, Chris served in  SC State Police serving on protection detail for Governor David Beasley.
In private enterprise, Chris has built something very special as a trainer with his former business,  Body Shop Enterprises.  It started in 2000 as a one-person personal training business.  It's grown tremendously now with almost 40 employees.
Chris has been fortunate to be recognized for his work in the public and private sector.  He received The Order of The Palmetto--given as South Carolina's highest civilian award.  Chris was also Lexington's Small Businessman of the year in 2016.
In 2018, Chris was elected SC House of Representatives.  You can reach him at [email protected]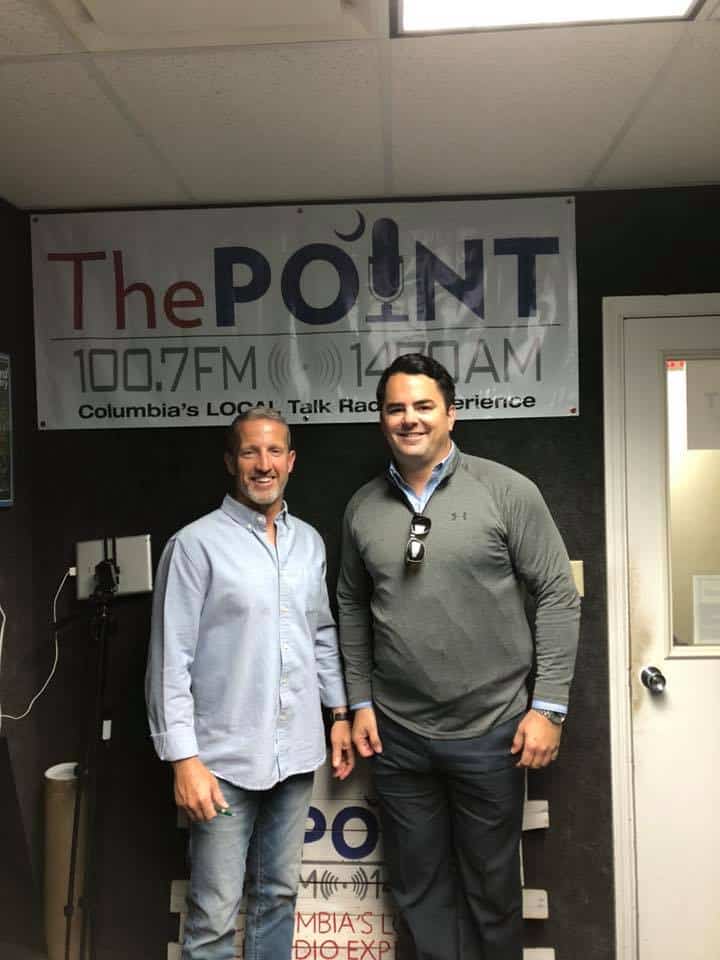 Chris Wooten and Micah Caskey