3 Ways to Add Value Through Marketing
August 15, 2018
/
Comments Off

on 3 Ways to Add Value Through Marketing
By Dr. Kasie Whitener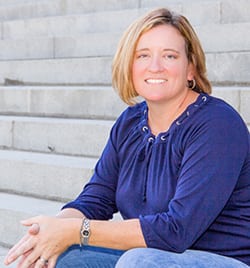 Some of my favorite marketing buzzwords right now are 'storytelling' and 'community.' They make what a business does sound less like selling and more like building a tribe.
Marketing gurus claim that telling a powerful story will encourage people to become your fans, followers, and community members. And those fans will buy from you.
When storytelling is your business, as it is mine, you can see through the marketing stories pretty quickly. What I like better than marketing stories is value.
Provide value to your customers and then they'll buy from you.
Here are a few ways you can do that:
Teach them something.
People love to learn. What you know sets you apart from others. For example, I know how to hold an online chat using Twitter. I can pre-schedule the messages, get people to attend, and moderate the discussion. All in 280 characters at a time.
If I can teach you how to do it, too, I'm providing you with value. When we're done, you'll be free to go out and host your own interactive tweet chats. It'll be great!
Share a secret.
Humans have a natural inclination to want to see how things work, to understand the magic trick, to see behind the curtain. The secrets you know are valuable. For example, blogging is a particular kind of writing with particular rules. I know some of the rules.
Here's a secret one: Keep the paragraphs short. Reading on screens gets eyes fatigued. You need to break up content to have more white space than a traditional newspaper or magazine article. Two or three sentences per paragraph, tops.
Invite them to share.
Everyone loves to talk about themselves. This is why talk radio takes callers and why people actually call. Asking your tribe to participate can mean interviewing them and posting those interviews on your channels. Post a question and get them to answer it. Or ask them to participate in an online chat about a topic and fill your side of the chat with questions.
Here's the key with letting your customers share their stories: you need to 1) listen and 2) offer them something in response. As gratifying as it may be to simply be heard, community is strongest with a balanced give-and-take.
As we're building the Women's Business Center of South Carolina at Columbia College, our show Start Something, Columbia! is a pivotal part of bridging the opportunities for entrepreneurs in the Capital City with the educational needs of women business owners across the state. Start Something, Columbia! is part of our tribe-building efforts. It's also part of the story we're telling about what we want the WBC of SC to be.
Want to know another secret? Blogs should be less than 500 words and use subheadings to lead the reader through the content. See how I did that? And they should end with a call to action:
Learn more about the WBC of SC by following us on Twitter @WBCofSC
Dr. Kasie Whitener co-hosts Start Something, Columbia! with Shennice Cleckley at 9 am on Tuesdays and Write On SC at 9 am on Saturdays with a rotating seat of South Carolina writers.