September 12, 2018
/
Comments Off

on Lessons learned….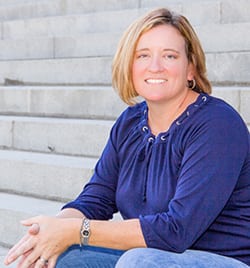 By Dr. Kasie Whitener
Host of Start Something, Columbia! and Write on SC.
Be Prepared Because Winging It Does Not Make Good Radio
I create meticulous show notes for every episode. They include the research I've done, the agenda for the show, and the names and bios of the people we'll interview.
I share these show notes with my co-hosts about 24 hours before the show and use them as guides for the episode, whether live or recorded. Show notes are posted on the show blogs: Start Something, Columbia! and Write On SC.
We have a half-dozen other add-ins, too. We use Facebook to engage our audience before the show, asking our entrepreneur friends questions and sharing their advice on the show. Sometimes I schedule tweets to coincide with the show, leading the listener through the episode with pre-written discussion questions. We stream live video during commercial breaks.
Both of my shows are multi-media events and the key to all of it is preparation.
Yet, no matter how much you prepare, live radio is still live radio. On Saturday, we took Write On SC live for the first time in several weeks. My co-host and guest were late getting to the studio. We usually record at 10 a.m. The show broadcasts at 9 a.m. So when we're live, they need to arrive an hour earlier.
A hard lesson to learn on live radio.
Here's me: show notes prepared, ready to run the studio boards, expecting a great conversation on a topic I don't know very well – science fiction.
Here's them: strolling down the hallway at 9:55 a.m. as I'm closing the show.
If you listened to Saturday's Write On SC, you heard me refer to "We" a lot but there was no "We." It was just me. And doing a show by myself, as I found, was dangerous.
The Topic
I selected the topic Science Fiction because my co-host and guest were experts on it. I know little-to-nothing about it. Imagine being asked to speak for 40+ minutes on something you have only a slight working knowledge of. Not my finest hour of radio.
The Preparation
I've been known to prep so much material that we don't get through it all. Lately, though, my co-hosts on both Start Something, Columbia! and Write On SC have proven they can chew up air time with their expertise and entertaining styles. So I've prepped less content than needed. Or, less content than needed so long as the expert shows up and can participate.
The Instinct
At some point, running the board and cuing the music and reading through my prep lapsed into instinct. The problem with instinct, as I discussed with my friend and Swampfox Radio host Shane, is that eventually you're just saying what you're thinking. Which can be bad. We all need a little delay to organize our thoughts. Monologuing senselessly on the radio is not good programming.
The Lesson
What I learned was to verify the time, date, and place repeatedly with both co-host and guest. To continue to over-prepare on the topic we've selected. And to have a back-up topic available in case the weather, the time change, the trains, or an alien invasion keep my co-host from arriving again.
Thanks, Write On SC listeners for hanging with me Saturday. We'll revisit Science Fiction on September 22nd when both my co-host and guest author will be there by 8:45 a.m.