2019 is gonna be a lot of fun for all of the political junkies in the state.  No matter which side of the aisle you find yourself on, having all these Democrats coming through the Palmetto State will be special.  It's great for our economy.  The candidates, their entourage, the reporters all needing hotel rooms….renting cars…..eating in the restaurants….hiring local staffers.  WIN WIN WIN for SC.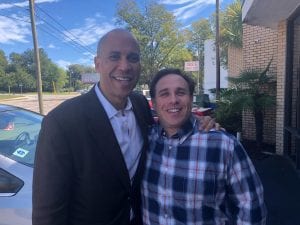 As for the politics….I don't remember the last time we were getting into the silly season of Presidential campaigning and hearing less about actual issues.  Think about it…nobody is talking about the economy.  Nobody is talking about national security issues.  So, Americans are doing well when it comes to their wallets and also when it comes to sleeping well at night not worrying about terrorists.  What are the actual issues for 2020?  Maybe the best we can do for this election is talk about socialism vs. capitalism?
What a great time of the year for sports!  Love March Madness….it's here.  Couple things I always get a kick out of right about now…first, the lack of work that gets done during March and the first couple of weeks of the NCAA Tournament.  The afternoon games feel like you're just cheating the world.  I admit it—I have a game on during the day.  Secondly, the brackets—how many gazillions of dollars are bet "illegally" in office pools.  You wonder why so many states want legalized sports gambling.  A lot of money out there to be made.